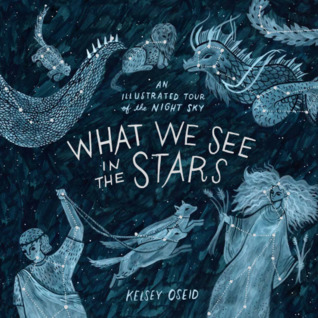 What a lovely book! I can't imagine anyone not being in awe of the night sky. It holds beauty and fascination for me. What We See in the Stars helps make the night sky accessible to most ages, offering a visual guide, science, myths, and maps to help understand what that infinite expanse holds. And the art! Did I mention the art?! Kelsey Oseid's chosen color palette fits the subject perfectly. The lines and brush strokes convey the depth and vastness,
helping convey the elements the text illuminates. A great introduction for children, a wonderful review for adults, this book is a happy find.
Thank you to Blogging for Books and the publishers for sending me my copy.