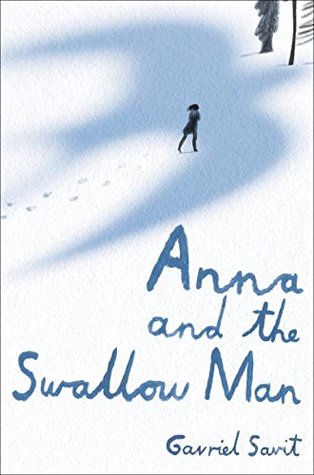 Allegory, fairy tale, magical realism, historical novel--
Anna and the Swallow Man
has a bit of it all. It certainly has the characters of an old European folk tale, not just simple good guys and bad guys but demons and shape changers. There's even the lovable fool. The story, set primarily in Poland in WWII, centers on Anna, a child of 7, whose father is taken away one day and never comes back. Though circumstance, Anna begins to travel with a person she names the Swallow Man. Their journey is one of survival, uncovering truths and illusions, falsehoods and fantasies. It is written in elegant, evocative prose, which leaves many aspects of the tale for the reader to imagine, but also filled a place in my reading heart I hadn't realized was vacant. Also notable are the wonderful chapter illustrations and cover art, done by Laura Carlin.
To be honest, I am not sure I was able to absorb all the author packed away in the pages, but this novel is one I am pretty sure I could again and find something new each time.
tags: 2017-read, awardwinner, first-novel-or-book, great-cover, magical-realism, read, still-trying-to-figure-this-one-ou, thank-you-charleston-county-library, translated, will-look-for-more-by-this-author, ya-lit
From the publishe
r: Kraków, 1939. A million marching soldiers and a thousand barking dogs. This is no place to grow up. Anna Łania is just seven years old when the Germans take her father, a linguistics professor, during their purge of intellectuals in Poland. She's alone.
And then Anna meets the Swallow Man. He is a mystery, strange and tall, a skilled deceiver with more than a little magic up his sleeve. And when the soldiers in the streets look at him, they see what he wants them to see.
The Swallow Man is not Anna's father—she knows that very well—but she also knows that, like her father, he's in danger of being taken, and like her father, he has a gift for languages: Polish, Russian, German, Yiddish, even Bird. When he summons a bright, beautiful swallow down to his hand to stop her from crying, Anna is entranced. She follows him into the wilderness.
Over the course of their travels together, Anna and the Swallow Man will dodge bombs, tame soldiers, and even, despite their better judgment, make a friend. But in a world gone mad, everything can prove dangerous. Even the Swallow Man.