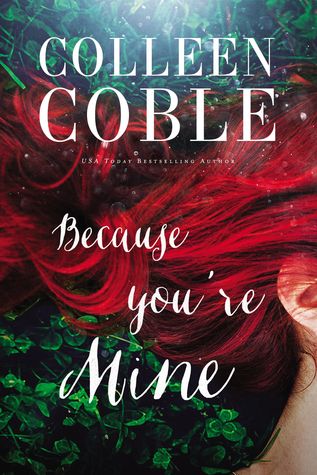 Oh please. Not only was this transparent from the get-go, but ridiculous in many aspects of premise. I read it only because it was supposedly set in Charleston and a nearby plantation. I'll give the author credit for getting Hibernian Hall as a conceivable location for an Irish performance, though it's not a theater, and she didn't have John Corless mentioned. She also got that there can be blackwater within 20 miles of Charleston, but not much else realistic about the setting of the "decaying mansion" where Alanna and her new husband reside. My eyeballing was so evident as I was reading the book, that my husband, sitting across the room from me, thought I might be having seizures. I think I actually slammed the book shut when she had a characterstuff his face full of "bennes" (meaning benne cookies, or benne wafers) and come from the kitchen holding two more. The problem is "bennes" are sesame seeds and distinctly different from benne wafers. And let's not even get into some of the medical stuff that happens... full body burns healed completely, enough for final facial reconstruction with no scarring within 6 months? Knife wounds and other miraculous healings? Even a willing suspension of disbelief and a deep faith in powers beyond human couldn't sustain me.
I recognize that the author has many, many books to her credit, but now realize there's a decided difference between a USA Today best selling author and a New York Times bestselling author.
PS Don't feed alligators marshmallows.